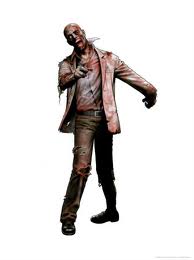 We come across many websites which seem to have cobwebs all over them.  Maybe the copyright date ends in 2007, or there is a "Last Updated" date of 11/13/08, or the website's homepage starts with a Flash animation that plays music. Needless to say, traffic to these sites, if it exists at all, approaches zero.  The website barely has a heartbeat, and looks like a ghost. This is a zombie website.
The sad part is that oftentimes, the underlying organization, whether it's a business, or a service, or a non-profit, is actually doing ok.  They just haven't paid any attention to their website.  Oftentimes, this is because the site may have been built in Dreamweaver or coded in HTML by a geeky friend of the owner, and the webmaster has now moved on, leaving the owners locked out of their own websites.
This is why we usually build our websites in WordPress, and give owners as much access to their website content as they want.  This empowers owners to create and add content to their website themselves, and to edit existing content whenever they want without having to call a webmaster.  While this is no guarantee that content will actually be added to the site, at least this removes a serious barrier.
If you know of a good "Zombie" website, please post it in Comments, below.  Who knows, maybe we'll have a contest for the scariest site!  Boo!