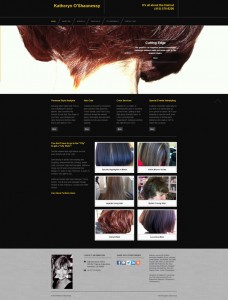 You just know when you got a great haircut! The cut falls just right, the color is vibrant and fresh, and your tresses are easy to maintain until the next time.
We believe that a new website should be just like that:
It should reflect our client's personality,
highlight their best features in a fashionable way and
be easy to maintain as they build their portfolio and collect glowing testimonials.
We believe we've done this hair stylist's expertise justice with this modern and stylish website that she will be able to easily maintain by adding her own testimonials and portfolio items.
Check out the site and make your appointment NOW!